Study Abroad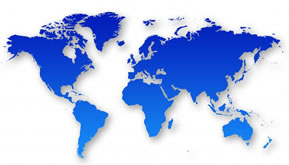 We offer a Bachelors (BA), Honours BA, International Honours BA, and a variety of minor, major/minor and double major degree programs.
Anthropology is a discipline that prizes cultural relativity and adaptability. We have a global perspective but insist on experiencing that through the local experiences of people around the world. Studying overseas is an excellent way in which to immerse yourself in a social context that is not your own and to learn the limits of your own cultural point of view.
The iBA degree program reflects York's commitment to internationalization and requires students to acquire an international language and to gain international experience on exchange at one of York University's partner institutions abroad. Students benefit from enhanced interdisciplinary and cross-cultural knowledge, which are important components of the department's academic focus. York's Anthropology Department focuses on the theories and methods of anthropology to explore how people in the world are subjected to, participate in, and contest the processes of living in a world that is interconnected by new and powerful economic, cultural and technological forces.
Experience at least one full term abroad as a full-time student at one of York's exchange partners.
Exchange locations include: Australia, Austria, Barbados, Brazil, China & Hong Kong, Croatia, Czech Republic, Denmark, Ecuador, England, Finland, France, Germany, Greece, Guyana, India, Ireland, Israel, Italy, Jamaica, Japan, Latvia, Lithuania, Mexico, The Netherlands, Norway, The Philippines, Poland, Russia, Singapore, South Korea, Spain, Sweden, Thailand, Trinidad & Tobago, Turkey, USA, Uruguay, Venezuela.
York International will help you identify a partner university, and facilitate the travel and course credit transfer. Our Undergraduate Program Director will help you with course selection and managing program requirements. Your peers will share their outstanding international experiences.
For more information about the program, see the program description, and the York International website for options and regulations.
A number of scholarships for studying abroad are available through York International as well as the federal Canadian Bureau for International Education and the Ontario International Education Opportunity Scholarship (OIEOS).
NEW - ANTH 2300 Intercultural Training Skills
ALL iBA students are required to complete the following 3 credit course AP/ANTH 2300 3.00 Intercultural Training Skills before their international exchange term abroad experience.    Note: This course is considered to be outside the major (even for ANTH students).
This course prepares students to negotiate their learning goals in a cross-cultural context while on university exchange. Topics covered may include culture, participant observation, culture shock, risk & safety, managing intercultural conflict, friendship, travel, politeness, cleanliness, gender & sexuality, gifts, poverty, religion and health.
International Study Abroad Award for LA&PS Students
The LA&PS International Study Abroad Award provides additional support to LA&PS students approved for study abroad experiences. Registered students who demonstrate academic excellence where a financial barrier inhibits their participation in a study abroad experience are welcome to apply.
As part of their iBA studies, our students have attended:
Europe
Latin America & the Caribbean
South and East Asia