Our medical anthropology courses teach students critical approaches to biomedical models of health, as well as the more complex aspects of health policy as they relate to marginalized cultural groups. Study with faculty members who have worked with national and international organizations including the World Health Organization.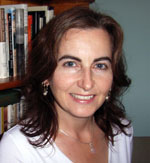 Prof. Maggie MacDonald
(PhD York, 1999. Assoc. Prof. Anthropology)
is a medical anthropologist specializing in gender and health with particular interests in women's reproductive health. Her book, At Work in the Field of Birth: Midwifery Narratives of Nature, Tradition and Home (2008), is an ethnographic account of contemporary midwifery in Ontario in the wake of its historic transition from the margins as a grassroots social movement to a profession in the public health care system in the 1990s. Her current research endeavour is an anthropological study of the Safe Motherhood Initiative (SMI) a high profile, international reproductive health policy launched by the WHO, the World Bank and UNFPA with the goal of significantly reducing maternal mortality worldwide.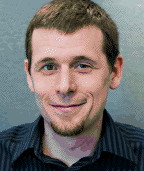 Andrew Taylor
(M.A. York, 2005)
Program Lead, Canadian Population Health Initiative, Canadian Institute for Health Information
After graduating in 2005, Andrew served as a research analyst/coordinator with the Centre for Addiction and Mental Health in Toronto, working on several harm reduction and addiction related pan-Canadian studies. He subsequently worked as a research coordinator with the AIDS Committee of Toronto focusing on HIV prevention, program evaluation and sexual health. In 2006, Andrew moved to Ottawa to take on more policy-oriented responsibilities, as a health policy analyst with the Canadian Healthcare Association.
Since March 2010, Serena has been coordinating a psychosocial clinic in Leogane, Haiti. The clinic offers individual, group and home visit counseling sessions to clients who suffer from severe trauma and grief symptoms. This clinic aims to create a 'transitional space' which invites multiple cultural, spiritual and psychological interpretations, "experiences and treatment possibilities" into their therapeutic frames. Their psychological treatment is recast as being one of many explanatory frameworks.  Prior to Haiti, Serena's work included crisis counseling, community based programming, and research on therapeutic community spaces in Toronto, Paris and South Africa.
A  minor or double major in Anthropology and Health and Society can prepare you for a career working in the medical and health fields. If this career path appeals to you, we suggest the following courses as part of either a honours double major (36 credits), or a minor (30 credits).  We also offer a minor in Medical Anthropology which can be combined with a variety of other majors.
Core (12 credits):
AN 1110 6.0 Introduction to Anthropology
AN 2170 6.0 Sex, Love and Marriage: Cross-Cultural Approaches to the Body, Gender, Sexuality & Kinship
Further Electives:
AN 2280 3.0 Disabling Lives: Anthropological Interpretations
AN 3080 6.0 Modes of Enablement: A Cultural Perspective on Physical Disability
AN 3190 3.0 Nutritional Anthropology: Food and Eating in Cross-Cultural Perspective
AN 3200 3.0 The Anthropology of International Health
AN 3280 6.0 Psychiatric Anthropology & Social Stress
AN 3330 6.0 Health and Illness in Cross-Cultural Perspectives
AN 4160 3.0 Anthropology and Indigenous People's Health
AN 4330 6.0 Advanced Health & Illness in Cross Cultural Perspective
AN 4430 6.0 The Anthropology of Reproduction, Personhood & Citizenship