Our Department motto is "Making Knowledge Count" and our alumni have been doing just that!
Stephen Gaetz, Advocate for the Homeless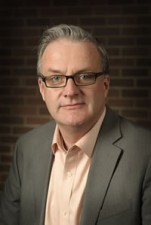 (PhD York Anthropology 1990)
Associate Professor, Faculty of Education
Prof. Gaetz was York Anthropology's first doctoral graduate.
Dr. Gaetz has played a leading international role in knowledge dissemination in the area of homelessness. York played host to 2005's Canadian Conference on Homelessness – the first research conference of its kind in Canada.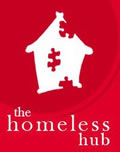 In addition, York University now hosts the Homeless Hub the first comprehensive and cross-disciplinary web-based clearinghouse of homelessness research in the world.
Stephen Gaetz has currently received multi-year funding from SSHRC to establish the Canadian Homelessness Research Network. The focus of this network is to work with researchers across Canada to mobilize research so that it has a greater impact on homelessness policy and planning.
If this career path appeals to you, we suggest the following courses as either a honours double major (36 credits), or a minor (30 credits) in combination with the Public Policy and Administration program.
Suggested (24 credits):
AN 1110 6.0 Introduction to Social Anthropology
AN 2100 6.0 One World Many Peoples
AN 2220 6.0 Public Anthropology
AN 4340 6.0 Advocacy and Social Movements
Further Electives (6 or 12 credits):
AN 3080 6.0 Modes of Enablement: A Cultural Perspective on Physical Disability
AN 3200 6.0 The Anthropology of International Health
AN 4030 6.0 Intercultural Training Skills
AN 4160 3.0 Anthropology and Indigenous People's Health
AN 4410 3.0 The Anthropology of Human Rights