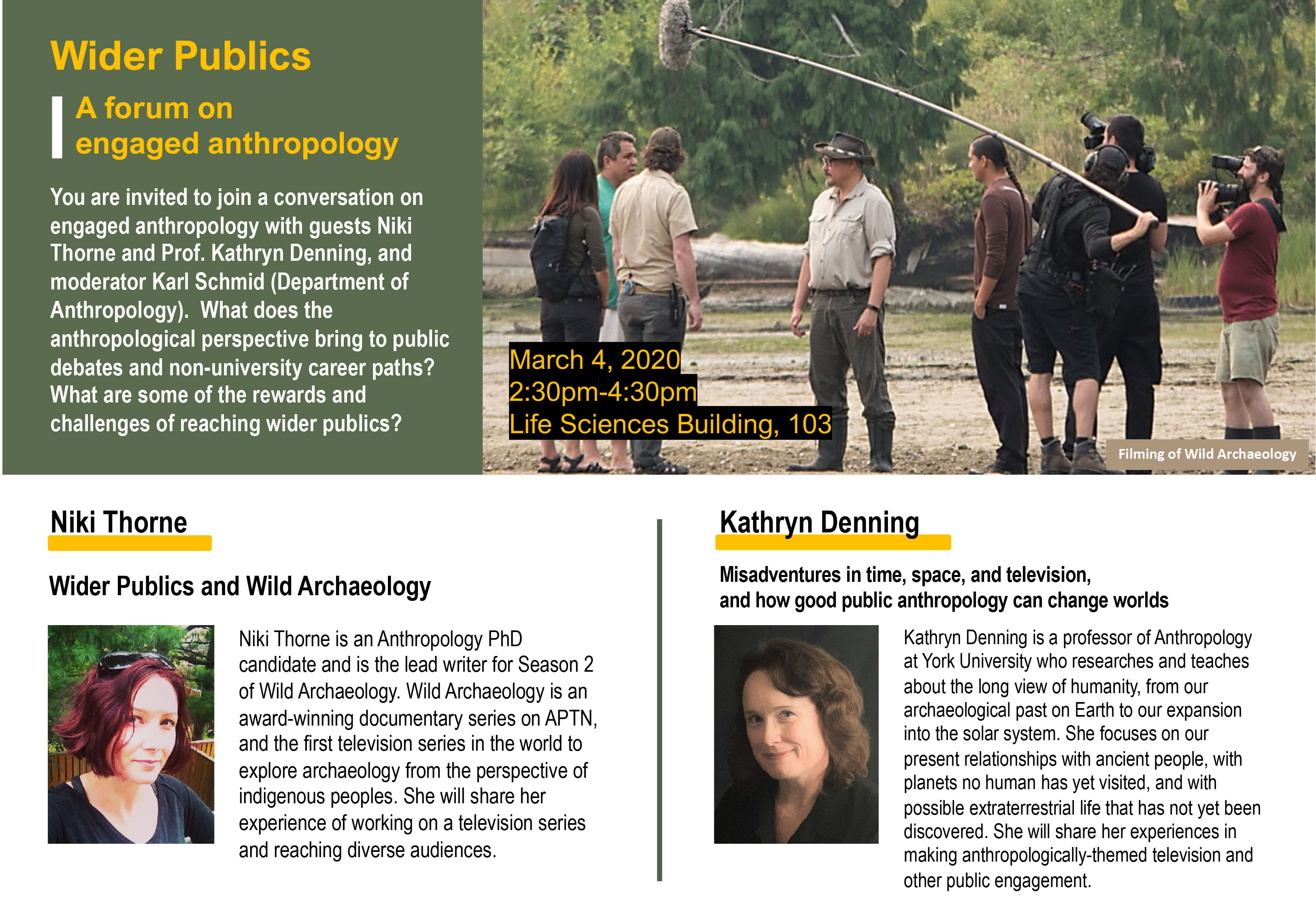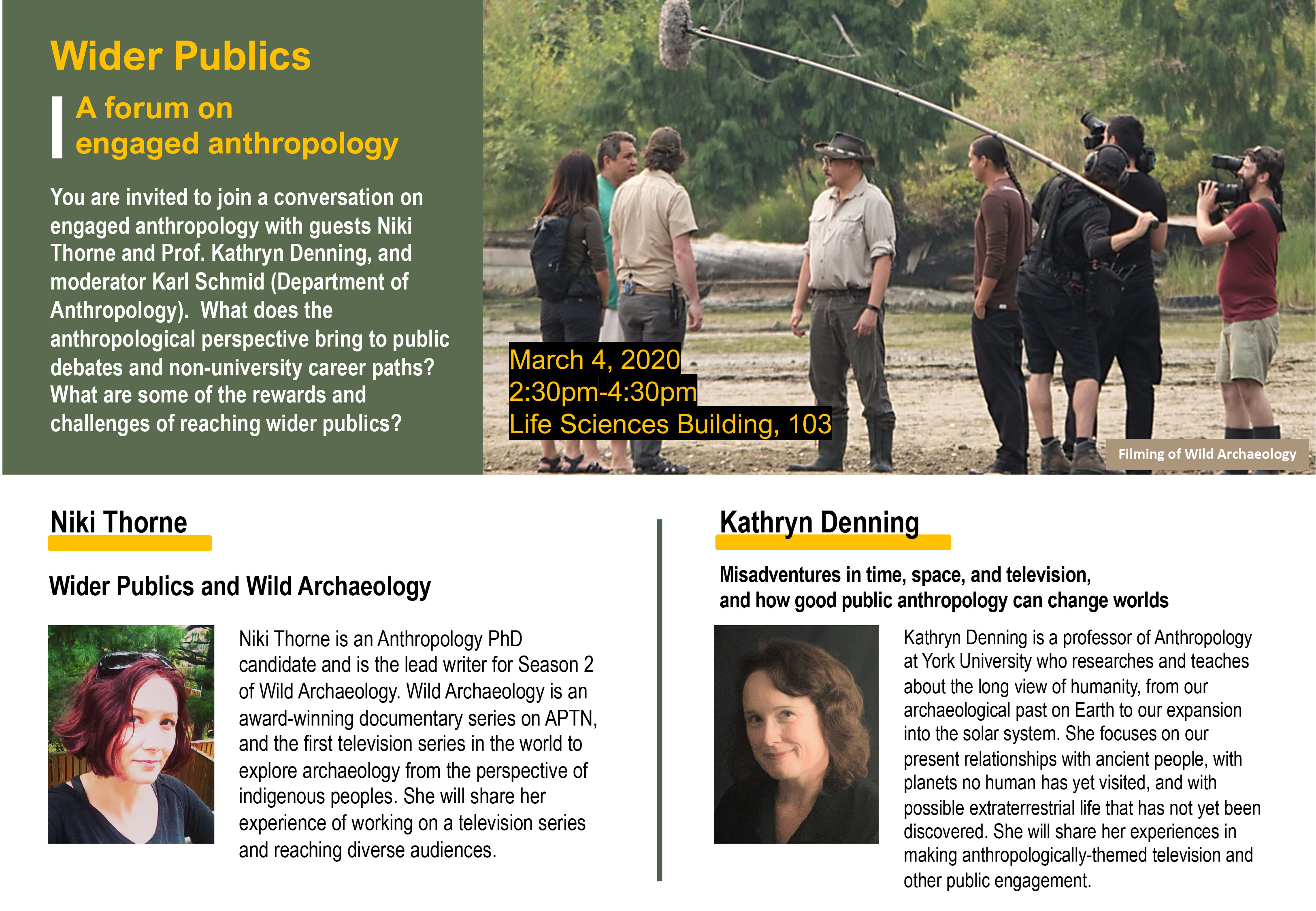 Wider Publics Filming of Wild Archaeology A forum on engaged anthropology Poster (PDF)
Wider Publics
A Forum on engaged anthropology.

March 4, 2020
2:30pm-4:30pm
Life Sciences Building, 103
You are invited to join a conversation on engaged anthropology with guests Niki  Thorne  and Prof. Kathryn Denning, and moderator Karl Schmid (Department of Anthropology).
What does the anthropological perspective bring to public debates and non-university career paths?
What are some of the rewards and  challenges of reaching wider publics?